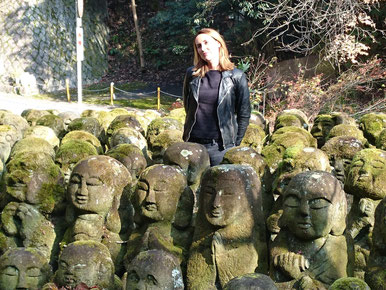 Dear Nobu San
Thank you for the wonderfull day on Sunday.
My father and I were very pleased to have u as our guide and learned and saw a lot of Kyoto. We would love to come back some time again to see much more of your beautiful city and country.
Thank you again and we wish you a happy and healthy new year.
Kind regards
** *** ** *** ** *** ** *** *   
Thank you very much for having used me for your tour. I hope you enjoyed my guide.
Fortunately we could see beautiful maple leaves. We visited west part of Kyoto this time. I would conduct you east part of Kyoto next time.
Please give my best regards to your father.
Sincerely regards,
Nobuaki Nagata.