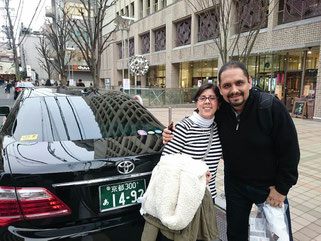 Nobu-san!
We had a great time with you! You say very funny jokes!
When we come back we will call you! Your knowledge is amazing and you are a very nice person.
Best,
** *** ** *** ** *** ** *** ** 
Thank you very much for using me for your tour.
I hope you enjoyed my guide.
As you know, my license covers all over Japan.But I am very strong in Kyoto.
I want to conduct you my favorite places next time.
Please give my best regards to your husband.
Sincerely Regards,
Nobuaki Nagata