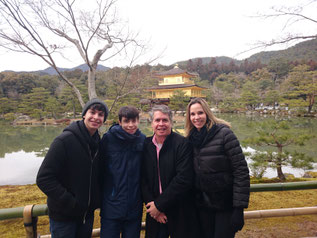 Hello Mr Nagata,

Everything was perfect, we've learned a lot about Japan, the boys are very happy.
Thank you for all the dedication!
Best regards,
** *** ** *** ** *** ** *** **
Thank you very much for having used me for your tour. I hope you enjoyed my guide. All of you are very knowledgeable and gentle. I also enjoyed our tour a lot.
Please give my best regards to your beautiful wife and decent sons.
 Best Regards,
 Nobuaki Nagata