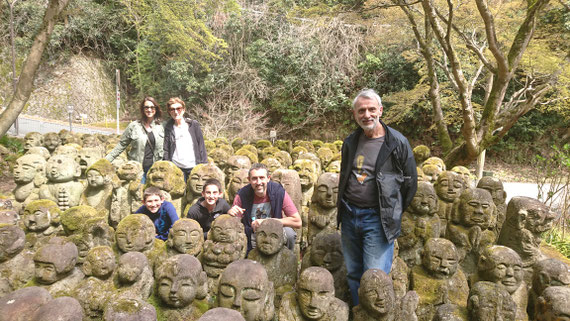 Nobu as our tour guide was the best thing for Kyoto
We spent the entire day with Nobu. 
9 hours of touring. 7 am to 4. 
It was enough time to see nearly all the key sites of Kyoto and really the only way to accomplish that with a car and Nobu's insight into where to go when. 
Nobu was also amazing at explaining the history and keeping my 12 year old twins occupied during the entire time with interesting insights. 
Fantastic guide and someone we would recommend to all future travelers.
*** * *** * *** * *** * 
Tour course: Fushimi Inari Taisha Shrine, Tenryu-ji Temple, Takebayashi, Hozugawa, Monkey Park, Adashino Nembutsu-ji Temple, Kinkaku-ji Temple, Gion