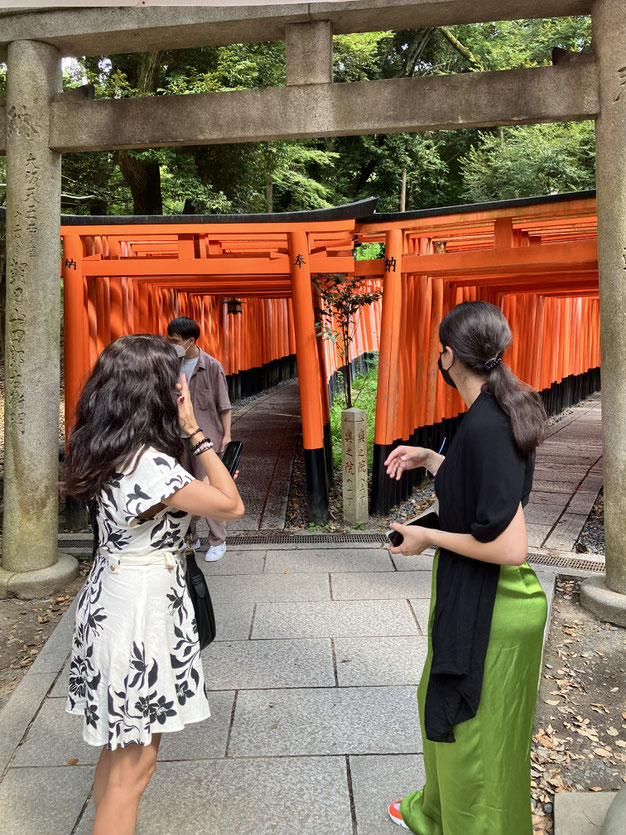 Hi Nobu, thanks again for the amazing tour yesterday. You are amazing. I lost the map you made for me. Can you remind me of the name of the area with all of the art – I believe you said it was within walking distance of the hotel?
*** * *** * *** * *** * 
Thank you very much for having used me yesterday.
I am happy to hear you have enjoyed my guiding.
The area is Furumonzen-street and Shinmonzen-street.
It is located in the north side of Gion, near Yasaka shrine.
You will walk for around 30 minutes. I hope this information will be helpful for you. 
Best Regards,
Nobuaki NagataYork - perhaps dinner!
   
*** * *** * *** * *** *
Tour course: Tenryu-ji, Arashiyama Bamboo Grove, Kinkaku-Golden Pavilion, Ginkaku--Silver Pavilion, Fushimi Inari Shrine