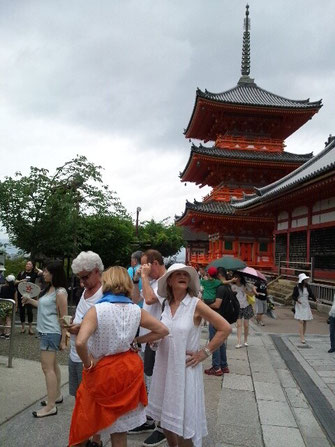 Dear Nobu,
Thank you for making our visit to Kyoto so enjoyable.  We cannot predict the weather.  I think we tried our best even though we did get soaked.  You will always remember us because of the weather.  I will be in touch with anyone I may know that may be inteested in traveling to Kyoto.  In fact, I let Bobbie(travel agent) know.  I will also give your name to our friend, who is a travel agent.
All the Best.
** *** ** *** ** *** ** *** *
 Thank you very much for your review.
You said that you were crazy New Yorkers. I don't think so, you are active indeed.
But I noticed your profound knowledge.
I could also enjoy our tour.
I really appreciate you letting Bobbie-san and another travel agent.
I hope we will meet again in the near future.
Best Regards,
Nobuaki Nagata( Nobu)