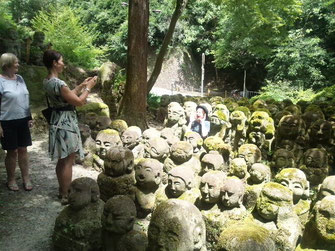 Thank you very much. We had a fantastic time on the tour and have taken your advice on other things to do in Kyoto. The Maiko performance in Geisha house is a memory for a life time.
Best regards,
** *** ** *** ** *** ** *** 
Thank you very much for having used me for your tour.I am pleased to hear you enjoyed Maiko performance. I hope I will be able to guide you again in the near future.
Best Regards, Nagata