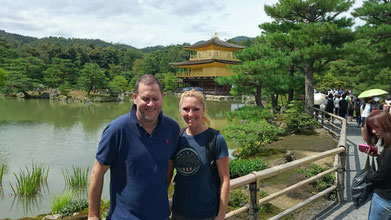 My dearest Nobu
Thank you so very much for such a wonderful - truly amazing - day today in Kyoto. You were the most incredible host and we cannot thank you enough for your kindness, knowledge and thoughtfulness in our day in Kyoto. We absolutely loved every moment. 
I would like to highly recommend you to Mr. M and would also like to rate you 10/10 on trip advisor!
With our kindest regards
** *** ** *** ** *** ** *** *
Thank you very much for your wonderful review.
I was amazed your deep knowledge about Japan and your gentleness.
I was also enjoyed our tour very much.
I hope I will conduct you again in the near future.
Best Regards,
Nobuaki Nagata