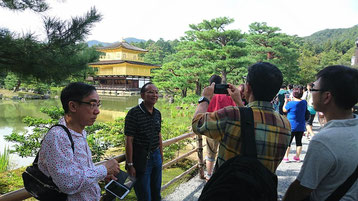 Nobu san,
We thank you for your hospitality and good knowledge about Kyoto tour places, we very enjoy and satisfy.
We hope can meet with you soon
Best Regards,
** *** ** *** ** *** ** *** *
Thank you very much for your message.
I am very happy to hear you enjoyed my guide.
I look forward to meeting you soon.
Please give my best regards to your colleagues.
Sincerely Regards,
Nobuaki Nagata