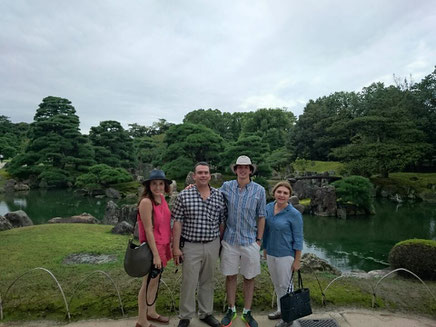 Nobu-san,
Thank you for your time and sharing your knowledge so kindly.
We have enjoyed and had a great time in Kyoto.
I have sent your regards, and they have asked me to send as well their regards.
Keep in touch.
Regards,
** *** ** *** ** *** ** *** *
Thank you very much for having used me today.
I hope they enjoyed my guide.
They are very kind and friendly.
Thanks to your cooperation, I could enjoy our tour.
Please give my best regards to your son and them.
Sincerely Regards,
Nobuaki Nagata