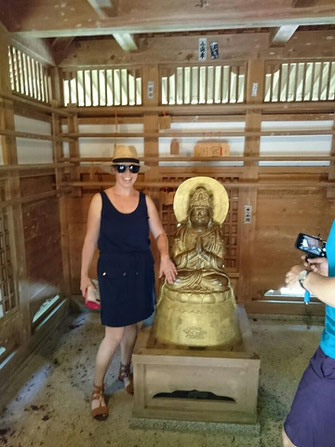 Hi Mr Nagata,
Thank you so much for your amazing tour today. It was a pleasure to be in your company and experience some of Kyoto's ancient history and Japanese culture.
Your historical knowledge and English were exceptional, add to this, your happy,pleasant personality it made for a memorable tour for Ruth and myself.
Many thanks again Mr Nagata, we hope to see you again in the future.
Take care.
** *** ** *** ** *** ** *** *
Thank you very much for having used me for your tour today.I hope you enjoyed my guide.I was impressed your knowledge about Japan.Please come back again and let us conduct you again in the near future.
Best Regards,
Nobuaki Nagata