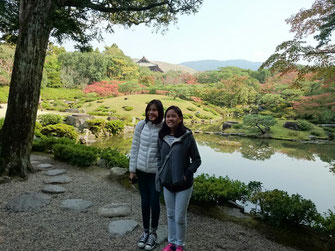 Hi Nobu:
We enjoyed our time with you in Kyoto, thank you very much! 
We saw Geishas in Gion but was not able to get a good picture because they were walking ahead of us.
On another note, our family friend, T. Ng, will email you soon to inquire about your guided tours in Kyoto.
We would like to  thank you once again for your great service and hospitality.
Warm regards to you and your family.
** *** ** *** ** *** ** *** *
Thank you very much for your wonderful review.
I am sorry to say that you could not take a good picture of Geisha.
Did you go to another Geisha district, Miyagawacho, I told you.
It is very honorable for me to be able to guide your family friend.
I look forward to hearing from her.
Please give my best regards to her and your cute daughters.
Sincerely Regards,
Nobuaki Nagata