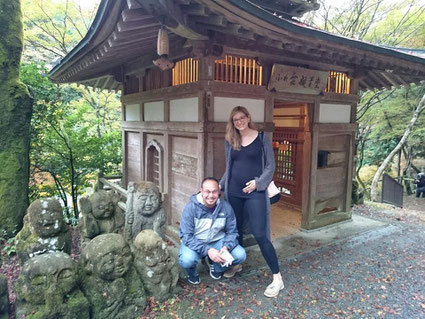 Dear Nobu,
Thank you so much for the great tour!  We greatly appreciated your deep knowledge of the Kyoto temples and sites that you brought us to.  I don't think our experience in Kyoto would have been the same but for having you as our your excellent tour guide.
Thank you so much!  I look forward to next time.
All the best,
Dear Nagata-san,
Thank you for the wonderful tour.  It was great to ask you all of the difficult questions we'd saved for you!  You are very knowledgeable. A special thank you for teaching us about the geisha -- we felt very fortunate to see them just where you said!  (And with very few other tourists, given the rain.)
Best wishes,
** *** ** *** ** *** ** *** *
Thank you very much for having used me for your tour.I hope you enjoyed my guide.
I was so impressed your deep knowledge of Japan.
I would like conduct my favorite places next time.

Sincerely Regards, 
Nobuaki Nagata