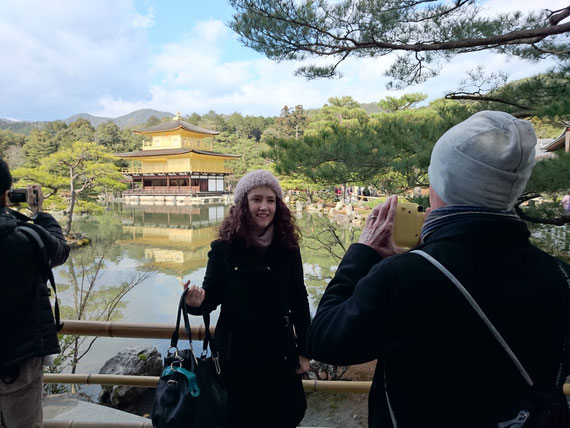 We had a wonderful day with you as our tour guide and enjoyed all of the places that you took us – including Ryoanji.  Kyoto has so many places that we could have visited it was wonderful to have  a variety of styles in the one day. We even saw a few Geisha that night on the streets in Gion district that you recommended.
The following day before heading back to Osaka we had time to visit  Nijo Castle and the Manga Museum where we had our portraits drawn. 
Thanks to you we also know that there are many more wonderful places for us to explore and visit should we be fortunate enough to visit your beautiful Kyoto again!
Until we meet again, the kindest of regards to you and your family,
** *** ** *** ** *** ** *** **
Thank you very much for having used me for your tour. I hope you enjoyed my guide. You are so kind and gentle, you also have profound knowledge of Japan.I recommended Ryoanji instead of Silver temple, is it a good choice?I hope we meet again in the near future.
Please give my best regards to your pretty daughter.
Best Regards,
Nobuaki Nagata