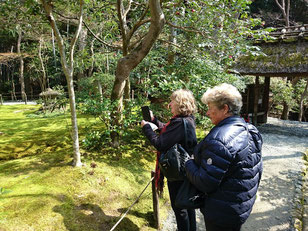 Dear Nobu San,
Thank you for your kind words. We did enjoy ourselves. 
I would be happy to recommend you.
Regards 

** *** ** *** ** *** ** *** ** 
Thank you very much for having used me for your tour.
Luckily we saw beautiful cherry blossoms.
Thanks to your kind cooperation, I also enjoyed our tour.
I hope I will be able to conduct you again in the near future.
Please give my best regards to your mother.
Sincerely Regards,
Nobuaki Nagata