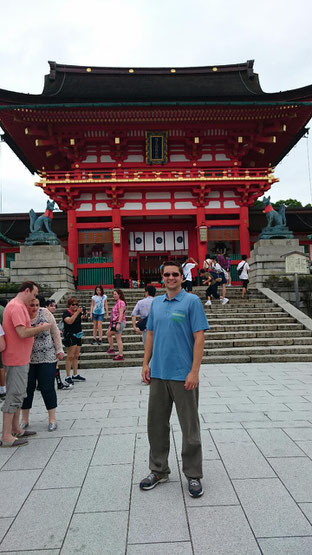 Nobu was very helpful in helping customize a six hour tour for all the sites I wanted to visit. Upon arrival in the Kyoto station, Nobu was there to greet me as I stepped off the shinkansen. Nobu speaks English very well and was very informative at all the sites. At my request, Nobu was able to fit in a visit to a handicraft store so that I could buy some kimonos. At the end of our tour, Nobu escorted me back to the Kyoto station and helped me purchase my return ticket.
Thanks again for a wonderful tour Nobu! 
** *** ** *** ** *** ** *** ** 
Thank you very much for your feedback. I am pleased to hear that you enjoyed my guide. Our tour was very tight this time. Fortunately we could see all places you planned in advance.
I look forward to meeting you again in the near future.
Best Regards,
Nobuaki Nagata