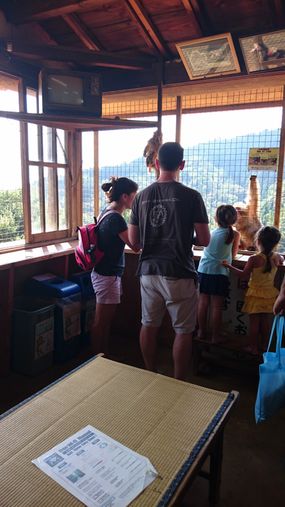 "Great times with Nobu in Kyoto!"
Nobu was always on time picking us up in his seemingly brand new black minivan.
He allowed us to make the itinerary making helpful suggestions along the way. 
He went out of his way to accommodate my two daughters  (2yo, 4yo).
He is extremely knowledgeable about Kyoto's history. 
When it was time for lunch, he always had a great recommendation ready for us. 
Thank you for a great tour Nobu
From Seth Goodman.