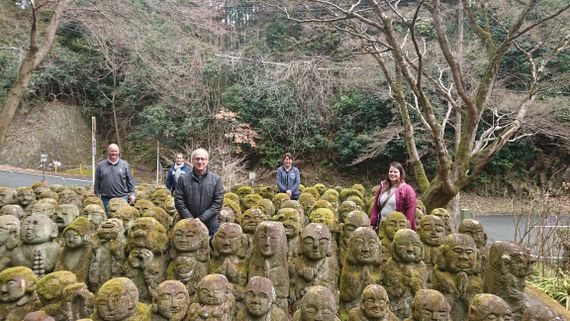 "Beat idea for seeing the best sites in Kyoto!"
We had Nobu as our guide in Kyoto and it was the best thing we could have done. 
We had a small window to see the sights on a day trip up from Tokyo and this was efficient and so informative. 
He knew where to park and what to do everywhere we went. 
I can't imagine trying to get around without him. 
Having him walk with us at the sights and even take pictures for us was just perfect. 
I couldn't recommend this tour service more. 
Thanks, Nobu for the perfect day in Kyoto!
Elizabeth Adamack sama            
*** * *** * *** * *** * 
Tour course: Tenryu-ji Temple, Arashiyama Bamboo Forest, Hozugawa, Adashino Nembutsu-ji Temple, Kinkaku-ji Temple