As a couple we really enjoyed our tour with Nobu. 
As well Nobu, it was pleasure spending time with you.
We enjoyed your knowledge and companionship.
Best to you and your family for 2020.
*** * *** * *** * *** *  
Thank you very much for having used me for your tour.
I hope you enjoyed my guide.
You are very knowledgeable and gentle.
I also enjoyed our tour a lot.
Please give my best regards to your wife and T B-san.
Sincerely Regards,
Nobuaki Nagata
Tel: +8190-1076-8788
Tour course: Shoden-ji Temple, Ryogen-in Temple in Daitoku-ji Zen Temple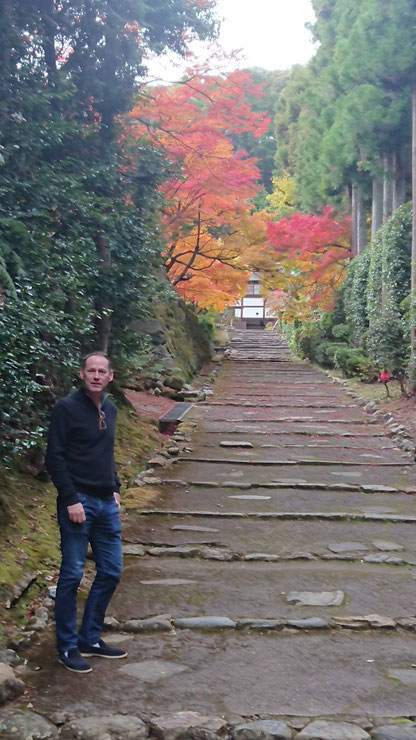 This temple was loved by David Bowie.
From the temple gate to the main hall, climb a mountain path of about 250m.