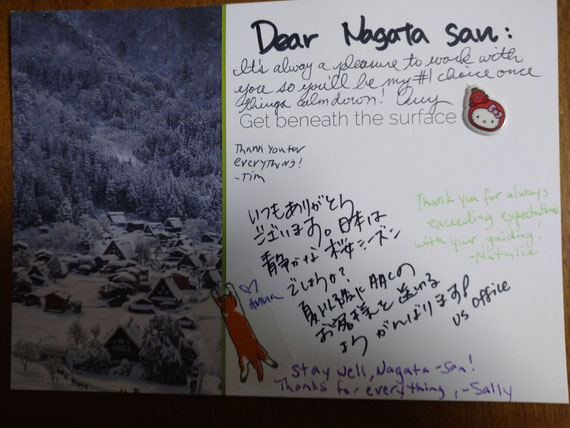 本日4月7日、緊急事態宣言(東京、神奈川、埼玉、千葉、大阪、兵庫、福岡の7都府県)が出ましたが、世界のため、日本のため、心の連携により「ONE TEAM(ワンチーム)」の気持ちで、この危機に対峙し打ち勝ちましょう。
期間は5月6日まで、幸いにしてロックダウンなしの対応です。
ちなみに、効力発生日時は官報発行時からとのこと。合点(※首相官邸事務方の弁)
京都のとある禅寺で「消災妙吉祥神呪」(消災呪、しょうさいみょうきちじょうじんしゅ)を唱えてきました。
この災いを取り除き、世界が再び安穏となるために星に祈りを捧げます。合掌
We would like to extend our deepest sympathies to those who died at Covid-19.
We would like everyone affected by the virus to regain their health and everyday life.
We will continue to contribute to the provision of services to our customers, and put the highest priority on our customers' safety and security to prevent the spread of infection.
Once again, we sincerely hope that all of us humans will overcome Covid-19 and all people will have a healthy life again.
With love from Kyotto
Nobuaki Nagata  Apr.7, 2020